For many parents, bunk beds are a fact of childhood. They're often used at camps and at colleges and boarding schools. They can also be a great option for children's rooms, especially if kids share a room with their siblings or want an extra sleep space for sleepovers.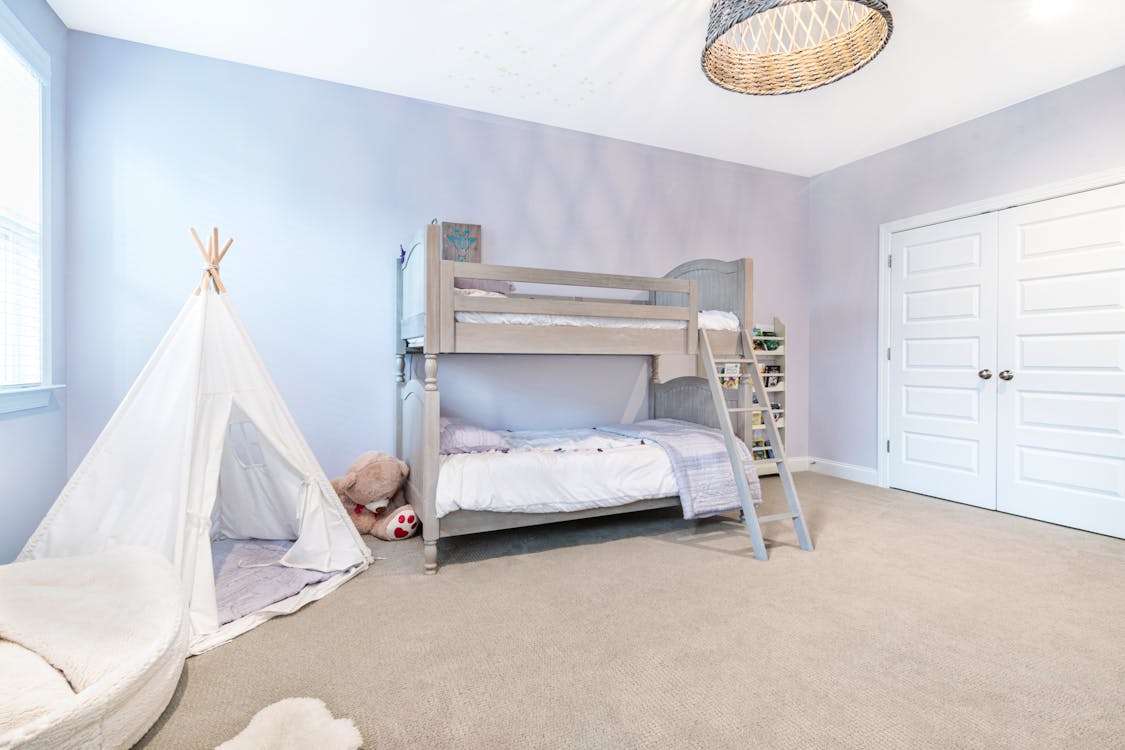 While bunk beds can be space-effective, a study has found that they have been linked to thousands of injuries requiring emergency room treatment. Between 2006 and 2015, in fact, there were 639,700 bunk bed injuries across the country requiring emergency room treatment. These injuries included:
Fractures
Head injuries
Lacerations
Arm injuries
Organ injuries
Leg injuries
Here's how you can prevent bunk bed injuries at home.
Check for recalls. Register the bunk beds with the manufacturer and sign up for a recall list so you'll be alerted if any beds are recalled due to injuries.
Choose bunk bends with rails. If you're installed bunk beds for younger children, look for models that have rails on the top bunk. This prevents children from rolling out of bed.
Soften the fall. Placing thick carpeting, especially with padding underneath, around a bunk bed can soften a fall.
Install bunk beds correctly. If you're buying bunk beds for your child's room, start by reading over the instructions from start to finish and assembling the correct tools. Follow the instructions carefully and call the manufacturer if you need help. If there are height options, choose to set up the top bunk at the lowest level possible. Make sure the bed has plenty of clearance from the ceiling and any ceiling fans.
Check the installation. Once your bunk bed is assembled, check it for structural integrity. Does anything seem loose or wobbly? If so, contact the manufacturer or retailer for help.
Check bunk beds regularly. Every few weeks, check the bunk beds to make sure they still feel sturdy. You may need to tighten the bolts, screws, and other components from time to time.
Set rules. Many bunk bed injuries happen when kids fall from the top bunk. Set rules for your kids to make sure they don't jump around on the top bunk, shake the bed, or try to jump from the top of the bed.
Don't overlook older kids. College dorms often use bunk beds to save space. This can lead to injuries, especially when tall beds are combined with drinking. Talk to your college-aged children about bunk bed safety. Encourage them to report unsafe dorms, including wobbly or poorly-maintained beds, to the resident advisor.
What To Do If Your Child Is Injured
If your child is injured by a bunk bed, you may have a products liability claim against the manufacturer or a premises liability claim against the school, camp, or other organization where your child was injured. If you have a claim, you may be able to seek compensation to help pay for your child's medical care.
It can be difficult to tell whether a bunk bed was incorrectly designed or if a college or other facility was negligent in care. A premises liability attorney in Hollywood can help. If your child has been injured, get more information by calling Flaxman Law Group at 866-352-9626 to schedule a free, no obligation consultation. You can also contact us online to reach a Hollywood products liability or personal injury attorney. We have more than 60 years of combined experience and have recovered over $100 million in compensation on behalf of our clients. Our legal team would be happy to help you understand whether you may have a claim.