Ghost kitchens are popping up everywhere in Hollywood, Miami, and across South Florida. Also known as delivery-only kitchens, these facilities are for the preparation of food for food trucks, take out-only restaurants, delivery-only eateries, caterers, chefs, and others who need a kitchen on a temporary basis.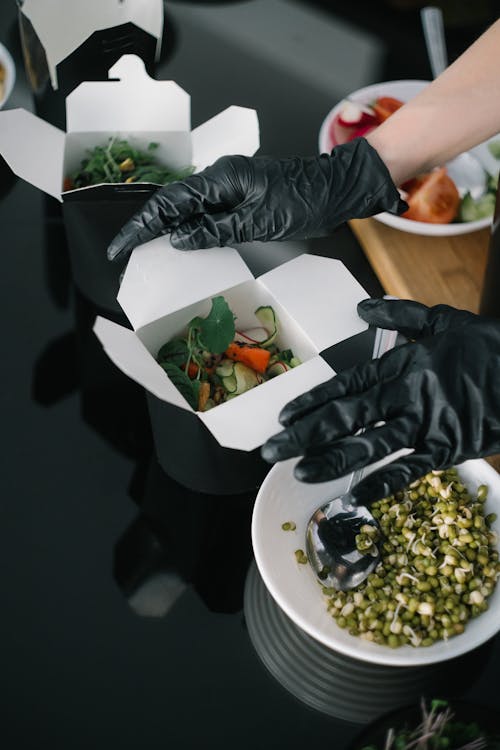 Companies offer ghost kitchens to multiple users and advertise their facilities are stocked with appliances, counter space, and everything else chefs need to prepare their culinary creations. They may have loading bays for food trucks, kitchens lighted for YouTube cooking channels, and other features to help chefs prepare their food.
Many companies offering these facilities on a time-share basis offer insurance and security features, but what happens if you are injured, either as a customer or a worker in these kitchens? Since this business is still fairly new, getting fair compensation for your injuries may be challenging. You may wish to consult with a Miami premises liability attorney or workplace injury claims attorney.
Ghost Kitchens and Injuries
Like any kitchen environment, ghost kitchens come with risks, including:
Food-borne illness: In time-share arrangements where multiple companies use a kitchen, it becomes especially important to clean the kitchens very thoroughly in between every use. Users of ghost kitchens also need to make sure they transport food, especially poultry and perishables, at the correct temperatures to the kitchen to avoid food-borne illness.
Workplace injury: Burns, cuts, falls, and other injuries can occur in any commercial kitchen. In a ghost kitchen, workers face the additional challenge of getting used to a new kitchen setup. Some ghost kitchen users also hire temporary kitchen workers for their business, which can mean staff are perpetually getting familiar with a new kitchen space.
Security concerns: Many facilities with multiple ghost kitchens on one property offer 24/7 access and allow many users to access common areas. These companies need to ensure security protocols and good lighting to prevent injuries, falls, and criminal activity on their premises.
What makes time-share kitchens more challenging is getting compensation for injuries. If you work in a ghost kitchen, you may be hired as a temporary or contract worker, limiting your ability to seek workers' compensation benefits. Liability can also be challenging to determine. The person or company renting the kitchen, the facility offering the kitchen, and other liable parties may be involved.
Seeking Compensation for Ghost Kitchen Injuries in Miami
Whether you're a customer who has suffered serious illness after eating food prepared in a ghost kitchen or an employee injured while working in a time-share kitchen, it can be difficult to know where to turn for compensation to cover your medical bills, lost wages, and other losses. While both the business renting the space and the facility offering it have insurance, they may disagree about which insurance applies to your case. A qualified attorney can determine who the liable parties are and can seek fair compensation for your injuries.
If you have been injured, reach out to Flaxman Law Group at 1-866-352-9626 (1-866-FLAXMAN) to schedule a free consultation with a Miami personal injury claims attorney. Our attorneys work with workplace injury claims, premises liability claims, and other personal injury claims, so no matter how you have been injured give us a call.